What is Clinical Sequencing?
The clinical sequence is a method to analyze genetic changes occurring at a disease site using next-generation sequencing (NGS) and compare the results obtained, such as genetic mutations, with the latest evidence. It provides useful information to aid in the diagnosis and treatment of diseases.
We collaborate with each medical institution to perform a variety of analyses in terms of both laboratry operaton within the medical institution and contract analysis in the wee laboratory.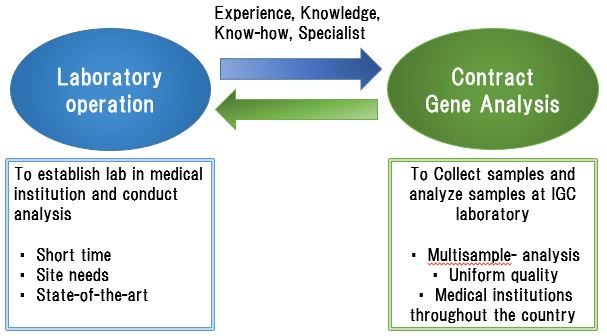 SCI-Lab(Sysmex Cancer Innovation Laboratory)
As one of the projects being conducted at the SCI-Lab, which was established at the National Cancer Research Center in October 2015, we provides support for clinical research "TOP-GEAR project" aimed at introducing exhaustive genetic analysis information into daily clinical practice.
In comprehensive genetic analysis, a panel developed by the National Cancer Research Center is used to conduct comprehensive genetic analysis of patients' samples (cancer tissues) using an NGS to determine treatment plans and use them in judging the administration of studies.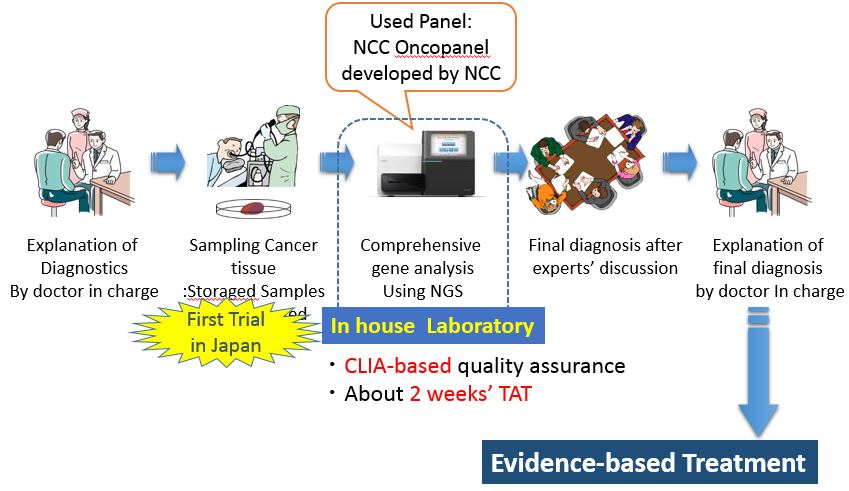 Quataon: Presentation document of National Cancer Center Central Hospital
Tokyo University Genome Medical Project
We is responsible for the operation of the new Sequencing Office as part of this project promoted by the University of Tokyo.
By providing clinical sequences within medical institutions, we are working to provide opportunities for evidence-based therapeutic selects to the medical community.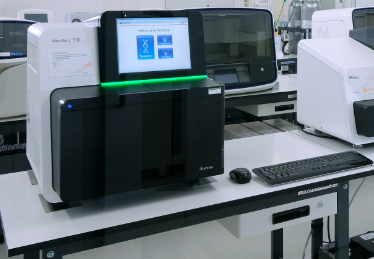 Contract analysis
Currently, OncoPrime Basic has been discontinued due to a number of circumstances. In July 2017, Mitsui Information Co., Ltd., and Kyoto University Hospital, began providing this service as Japan's first completed cancer clinical sequence service in Japan, in collaboration with Mitsui Information Co., Ltd.
As a one-stop service that is packaged from sample collection to reports, we have supported genome-based medical care at each medical institution.
This know-how is handed over to other clinical sequence services.