In recent years, the relationship between genes and diseases, the effects of drugs, and side effects have been increasingly elucidated.
To apply these research results to clinical, RikenGenesis is implementing a variety of initiatives.
Research use only
In order to realize personalized medicine, RikenGenesis is working to bridge the situation to medical institutions, taking into consideration the development trends of cutting-edge gene-related research.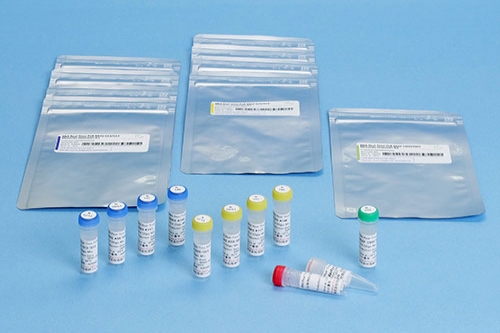 In vitro diagnostics
With the appearance of next-generation sequencers and digital PCR, the relationship between genes and diseases, and between genes and the effects of drugs and side effects has been increasingly elucidated.
For clinical applications, RikenGenesis has launched multiple in vitro diagnostics, including companion diagnostics.